Rated # 1 🌟🌟🌟🌟🌟
Targeting your Hyperpigmentation and Acne.

Bounce Back Pakiti
All of our Top Selling Products in one bundle.
🌱 Alata Samina (Raw African Black Soap)
🌱 Activated Charcoal Scrub
🌱 Ghanaian Shea Butter
Your Body will Thank you 🌼
Click Here
Energy Cleansing Pakiti
Let's Cleanse Together 🌱☀️
Sis let's make that happen. Brotha we can set new intentions now.
2023 is here‼️
Let's leave any negative energy behind us. What's better than to do it with our Energy Cleansing Pakiti. Nothing but fresh aroma, positivity, and harmonious energy that flows from within.
Learn More
Meet The Owner
Welcome to SevoiSuitcase where we are built to help you with your healing  journey in many forms. We have partnered up with our sistas from the motherland (East Africa) to provide all natural and organic skin care products, and other natural healing techniques to help you feel more confident in your natural state. They say, "What You Put Inside Your Body Shows On The Outside" so we took the time out to precisely find the perfect all natural products that help nourish your soul from the inside out. 

Being a mental health advocate for black women and youth minorities in the community, I have a degree in Psychology and Social & Behavioral Sciences. I not only understand what it is to overcome everyday life obstacles but I try and find beauty, balance, and healing within it all. I am currently furthering my education so that one day I can continue to stretch my knowledge to the community. 
I'm happy to walk with you on this self healing journey. Feel free to connect with me by leaving comments, sending me an email, and followIng my other platforms located at the bottom of this page🌻  


100% Raw Ghanaian Shea Butter has high amounts of Vitamin E and Vitamin A which helps seal moisture and keep your skin properly hydrated leaving it with a glow. 🌼 Click Here🌼
Awareness
Providing natural, organic, and affordable products, we aim to help people feel beautiful in their natural form. SevoiSuitcase is here to not only provide but to educate our customers about skin health, internal health, and the authenticness that comes from the mother land (Africa). We strive for personal, mental growth, and awareness through our products. Being able to empower women in both Africa and the American community serves as our ultimate goal here at SevoiSuitcase.
I only been using @sevoisuitcase products and I can definitely see a difference. I believe in her products and they have nourished my skin to feel supple, my skin tone is getting more balanced and my skin glows!


The sage smells wonderful thank you so much. Take care
I Love these Sandals! They are super cute on my feet and they are well made (made from quality material). Thank You🥰
Beautiful Sandals, Lightning Fast Shipping, and Thanks for the Extra Gift!
Chemical Free without Parabens, Sulfates or Phthalates!
With being in a world full of harsh overwhelming chemicals SevoiSuitcase wanted to make sure that our products have simplicity but great quality. It doesn't take 100 different unknown ingredients to ensure good skin health. That's why we have only a minimum of the best all natural ingredients that's used in our products that will have you glowing from the inside out.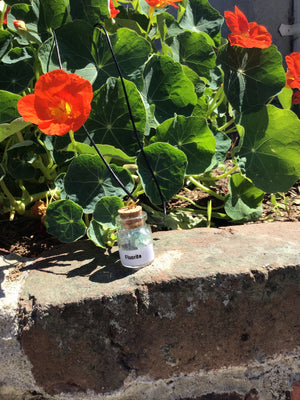 Crystals In a Bottle Necklace
Sale price Price $12.00 Regular price $15.00 Unit price / per
Gift card
Looking for something for someone special? A gift card to our store is the perfect idea!
View